About Lions Poker for Sight®
The Westfield Lions Club conducts this 2-day Texas Hold'em Poker Tournament. There will be 3 qualifying sessions and one final championship round. The top 15% from each qualifying session shall advance to the championship round. This event should be the largest poker tournament in central Indiana. We expect 400 - 500 players. There are 30 professional quality poker tables. In 2013 we started providing dealers for all qualifying sessions and not just the Championship Round. The tournament shall be programmed and ran via computer with all details projected on a large 10-foot screen for all to see. Complimentary hot dogs and drinks shall be available for players, with additional food and beverage available to purchase.

For more about game play, qualifying sessions, buy-in, or promo codes see Details of Tournament Play or download a PDF of the full rules below.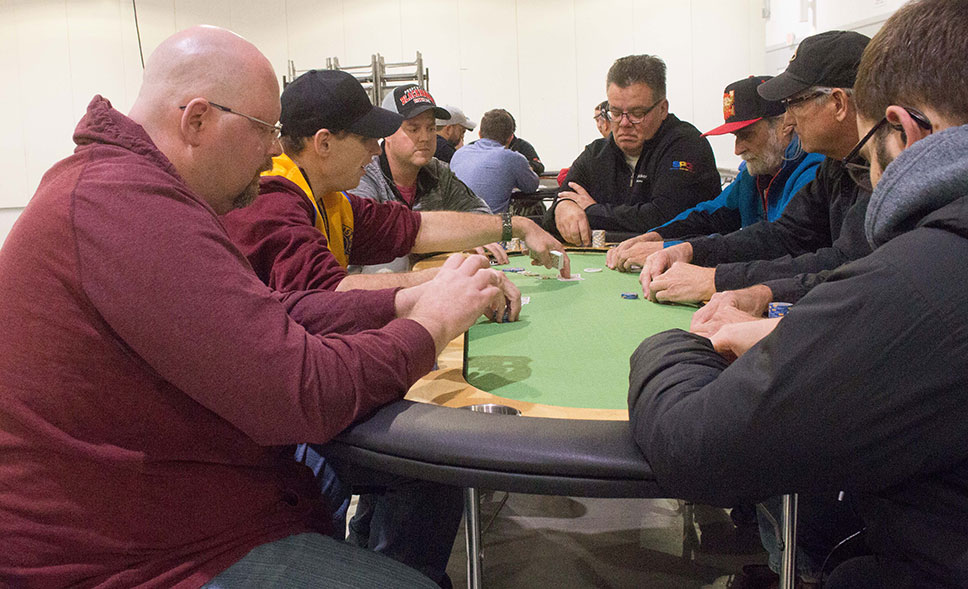 Authentic Las Vegas Equipment
Professional high-quality, regulation poker tables, (102" tables, as opposed to the 84") are being used, as well as quality 11gram clay chips. All to provide the ultimate Texas Hold'em experience.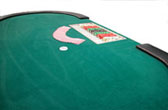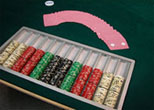 Location
Hamilton County Fairgrounds
2003 Pleasant St.
Noblesville, IN 46060
The location is the Hamilton County Fairgrounds, which is easy to get to (Right off Hwy. 37). This building offers nearly 15,000sq.ft. of high quality space, so you will never feel cramped. The chairs are cushioned, which means a more enjoyable experience at the table.
Photos
See photos from past tournaments.