Proceeds from Lions Poker for Sight®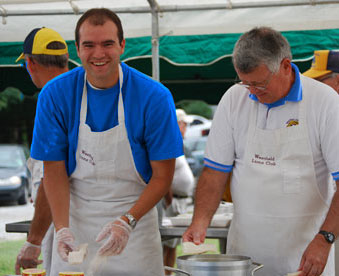 The proceeds from this event will be used to support a variety of Lions' Club projects. Lions support worldwide causes such as "Relief for Haiti", Tsunami Relief efforts and hurricane Katrina Relief. But we also work close to home, providing scholarships for high schools seniors and contributing to funds for local fallen policeman and firemen.
But the major cause for all Lions everywhere is sight preservation. Lions members consist of 1.3 million men and women in 200 countries and geographic areas. We conduct vision and health screenings, locally and around the world. We provide vision test and eyeglasses locally for children whose family cannot afford them, and locally we support the "Leader Dog" program for the vision impaired.
For a more complete list of our recent efforts visit: Who The Westfield Lions Serve
For more information on our local Lions Club or the International Club: